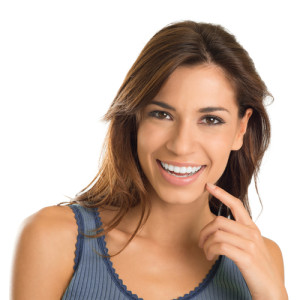 Many people underestimate the importance of a dental cleaning, assuming a cleaning is no different than brushing your teeth at home. In reality, a dental cleaning provides a number of vital health benefits, helping patients avoid a serious dental issues. Your Calabasas dentist, Dr. Payam Khalepari, can improve the health and beauty of your smile with a dental cleaning.
Frequently Asked Questions About Dental Cleanings
Question: How often should I undergo a dental cleaning?
Answer: The American Dental Association recommends receiving a dental cleaning once every six months. Some patients at high risk of tooth decay or gum disease may require more frequent visits.
Question: Will a dental cleaning help prevent gum disease?
Answer: Yes. During a cleaning, our hygienists will remove the layers of plaque and tartar from your teeth. Caused by bacteria, plaque inflames the gums. Without treatment, this inflammation may cause the gums to pull away from the teeth, forming pockets at the gum line. When bacteria invade these pockets, patients report sore, red gums that bleed easily and bad breath. Loose, and even lost, teeth often accompany untreated gum disease. A routine cleaning can safeguard your smile against this serious and widespread disorder.
Question: Does a dental cleaning offer any cosmetic benefits?
Answer: Yes. Removing plaque also helps erase minor teeth stains. A cleaning involves polishing the teeth, allowing you to obtain smooth, esthetically pleasing teeth. Plaque also increases the risk of halitosis. A simple cleaning freshens your breath by removing the presence of plaque from your smile.
Question: What technology does my Calabasas dentist use in a dental cleaning?
Answer: Your Calabasas dentist offers an array of advanced dental technology. We believe in providing a thorough cleaning that protects and preserves the health and integrity of your smile. With an ultrasonic scaler, Dr. Khalepari uses vibrations to remove hardened plaque, also known as tartar. For checkups, we employ innovative digital x-rays, identifying common dental problems, such as tooth decay and gum disease, in the earliest stages.
About Calabasas Smiles – Dr. Payam Khalepari: Dr. Khalepari offers our patients a relaxing atmosphere and state-of-the-art care employing the latest in dental technology. To learn more or to schedule a consultation, contact Calabasas Smiles Dentistry at (818) 878-7300.
Dental Cleaning FAQS
was last modified:
November 18th, 2013
by